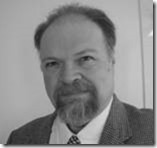 BIRTHDAYS
Johnny Mercer 1909
Alan Dean Foster 1946
Alan Moore 1953

Pardon Our Dust!
You may have noticed some rough edges here at citynewsstand.com lately. We're making some changes and they may take a while. Our site is mostly functional for now but a few things are missing here and there. We apologize for any inconvenience and look forward to bringing you an even better online experience in the near future!
____________________________________________________
Have You Seen City Newsstand Since We Remodeled?
Dave Hoekstra of the Chicago Sun-Times dropped by City Newsstand and Mike gave him a tour of the store. Read the story and see the video here:

http://blogs.suntimes.com/hoekstra/2013/02/city_newsstand_read_and_see_al.html
______________________________________________________________________
City Newsstand is on Facebook!
Come like us on Facebook (City Newsstand, City News Cafe) or follow us on Twitter. Our weekly blog may be followed on @magbagonline.
NEW MAGAZINES
All titles below are new to the store but those with a * are also newly published.
*10/30/13 Filaf Annual: Art, books and films. France.
*10/30/13 Hope Street: Fashion trend. UK.
*10/30/13 VVV Magazine: For the love of art.
*10/30/13 Science Uncovered presents Wonders of the World: Discover the world around you.
*10/29/13 The Intentional Quarterly: Making a do-or-die stand for Print.
*10/29/13 Monster Children Photo Annual: Say cheese.
*10/27/13 LIFE The Day Kennedy Died: 50 years later — remembering the man and the moment.
10/27/13 Primitive Quilts and Projects: For the primitive quilter, rug hooker & stitcher.
THINGS WE LEARNED FROM READING MAGAZINES TODAY
Quinoa has the highest protein content of any grain.
— October/November AARP the Magazine
The Cheesecake Factory menu offers 241 different items.
— December The Saturday Evening Post

City Newsstand's HEADLINE WORLD
Your incredible source for unbelievable headlines!
ALL BOOKS TO GO OUT OF PRINT BY JULY 31, 2015!
DENNIS RODMAN TO BE NEW DEFENSE MINISTER OF VENEZUELA
LATELY, GODZILLA HAS DEVELOPED A REAL TASTE FOR AARDVARKS
THE GHOST OF DON KNOTTS ABOUT SCARES ITSELF TO DEATH!
OHIO FARMER FEEDS HIS COWS SUGARCANE & COCOA BEANS
Weekly Words of Wisdom
If 'Wisdom' is such a smart thing to have, how come it contains the word 'dumb'?

Fictitious Customer of the Week
Wilfred Tell-Wilma

Thank you
Thank you to all who have voted for City News in the Mission Main Street competition. On November 6th we reached the 250 votes we needed to get our application judged. We couldn't have done it without you!