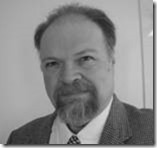 BIRTHDAYS
Mickey Rooney 1920
Paul Peterson 1945
Jason Alexander 1959
____________________________________________________
Have You Seen City Newsstand Since We Remodeled?
Dave Hoekstra of the Chicago Sun-Times dropped by City Newsstand and Mike gave him a tour of the store. Read the story and see the video here:

http://blogs.suntimes.com/hoekstra/2013/02/city_newsstand_read_and_see_al.html
______________________________________________________________________
City Newsstand is on Facebook!
Come like us on Facebook (City Newsstand, City News Cafe) or follow us on Twitter. Our weekly blog may be followed on @magbagonline.
NEW MAGAZINES
All titles below are new to the store but those with a * are also newly published.
*09/20/13 Buffalo Bills Official Team Yearbook: Recharged.
*09/20/13 SKI special Resort Guide: Dream vacations.
09/20/13 What Doctors Don't Tell You: Take control of your own health.
09/20/13 Teach Yourself to Sew: From the editors of Threads.
*09/19/13 Autosport Legends: James Hunt / Niki Lauda: Drivers | Heroes | Legends.
09/19/13 Lui: English text. France.
09/19/13 Fricote: L'Epicurien urbain. France.
THINGS WE LEARNED FROM READING MAGAZINES TODAY
If you're outdoors, you are rarely more than 6 feet from a spider.
— October National Geographic Kids
Turritopsis nutricula, a type of jellyfish, is thought to be immortal.
— September BBC Focus

City Newsstand's HEADLINE WORLD
Your incredible source for unbelievable headlines!
COCKER SPANIEL WILL BE WITH YOU IN A MINUTE,
RIGHT NOW HE'S LOOKING OUT THE WINDOW

GODZILLA NEEDS A KLEENEX™
HEADLINE WRITER JUST CAN'T SEEM TO SHUT UP ABOUT GIRAFFES
CRUISELINE CHRISTENS NEW SHIP THE "CINATIT"
HOPING IT WILL DO THE OPPOSITE OF SINK

71% OF AUSTRALIAN MINIATURE GIRAFFE OWNERS LET THEM SLEEP IN THE HOUSE!

Weekly Words of Wisdom
If you don't enjoy yourself, who will?

Fictitious Customer of the Week
Lee Vito Bever